"MIRACLE" FIBRES FOR WOMEN THAT MAKES HAIR LOOK THICK AGAIN
An Independently Verified Natural Solution That Helps Solve The Problem Of Female Hair Loss, Pattern Baldness And Fine, Thinning Hair – Without The Worry Of Side Effects, Medical Procedures Or The Embarrassment Of What Others Might Think
Age Alone Doesn't Cause Hair Thinning

One of the biggest problems many of us are facing today is the reality that when we look in the mirror we see our hair starting to thin or worse still fall out.
The extra strands in the sink, the hairs on the pillow, or possibly even clumps building up in a brush that make many of us face-facts and consider the possibility that our hair is falling out.
I don't know about you, but for me, I was in my late 40's when I first noticed it. For most, it's around this sort of time that hair follicles begin to shut down.
Sometimes from stress, sometimes inheritance but more often than not just bad luck.
Your Hair Follicles are Slowing Down

It can be a whole host of things that force our bodies to prematurely slow down the production of keratin, a natural protein, used to make new hair. The worrying thing is for many in our shoes that once this production slows, no matter the cause, the follicles in the scalp can't make enough new hair cells to replace the old ones that are dying off.
And for us ladies, as more follicles slow down and go into what doctors call a "resting phase", it fast becomes apparent that hairs are not only becoming shorter but thinner and fewer in numbers too. It's why many of us start to see that our hair loses its healthy glow, become patchy or worse still – fall out. Simply because your hair follicles are slowing down.

Now, maybe like me, you've already started to see some general thinning over your scalp, a gradual disappearance of hair from your crown or some patchiness creeping in that you'd not experienced before.
It seems as this "resting phase" takes its toll, more and more of us become the victim of our hair simply not behaving. Forced to step out of the house with things not looking quite right, limp or lifeless.
And truth be told, no matter the situation with your hair right now, the reality for most is that when you start to see the signs of hair follicles slowing down…
You Must Do Something Different to Save Face and Reverse the Signs of Thinning
It's why many turn to hats, scarves or hairdressers to try and cover it up. Settling for looking fine on a good day, as long as it's not windy, rainy or wet. You see covering up will only get you so far, and truth be told will only help you in a handful of situations. The trouble is it doesn't tackle the root cause – follicle production.

Perhaps You've Tried Vitamins or Creams and Got "so-so" Results...
I don't know about you, but for me, and with the right treatment sometimes the thinning seems to stop for days, weeks or even months on end. The trouble is that they often require multiple applications a day, and when administered they are only temporary at best. It's why I'll have you consider, that even if you have been lucky enough to get some short term relief from thinning, you've still not found a reliable fix, because…

The Thinning Always Returns
Now, of course, implants and cosmetic surgery is always an option, but it's expensive and potentially dangerous. Too many poor procedures leave victims with scarring, possible disfigurement and an uncomfortable recovery time. Which leave most feeling out of options, deflated, and at your wits end. Which is why today I want to introduce you a NEW independently verified natural solution that helps solve the problem of hair loss, female pattern boldness and fine, thinning hair – without the worry of side effects, medical procedures or the embarrassment of what others might think. That's right…
HG Hair Fibre Treatment Makes Everything Else Obsolete
This NEW hair fibre formula uses the bodies same natural keratin alongside a patented cotton fibre to bind to, and thicken your existing hair securely, all throughout the day. The NEW HG hair fibre treatment helps to volumize and re-vitalize any thinning areas, once again giving confidence and the look of a full, natural head of healthy hair - with immediate results!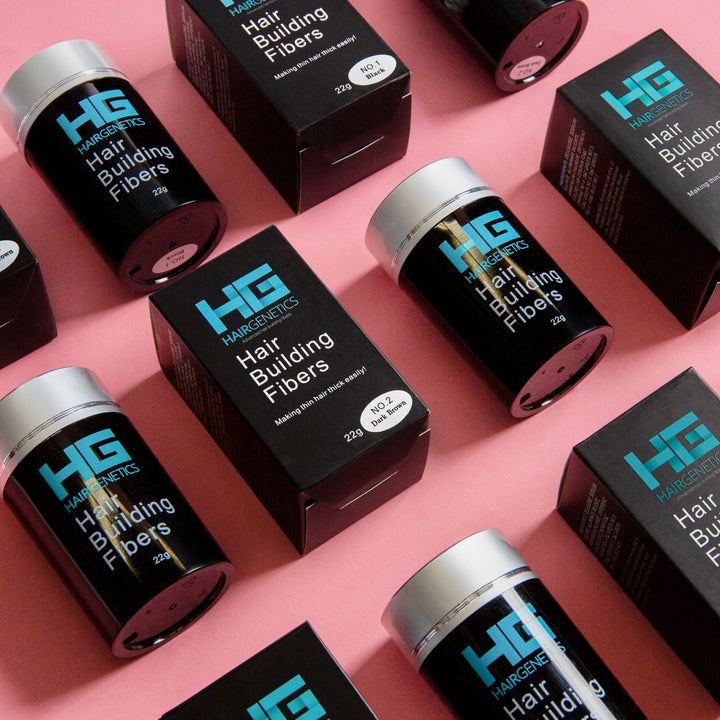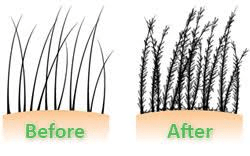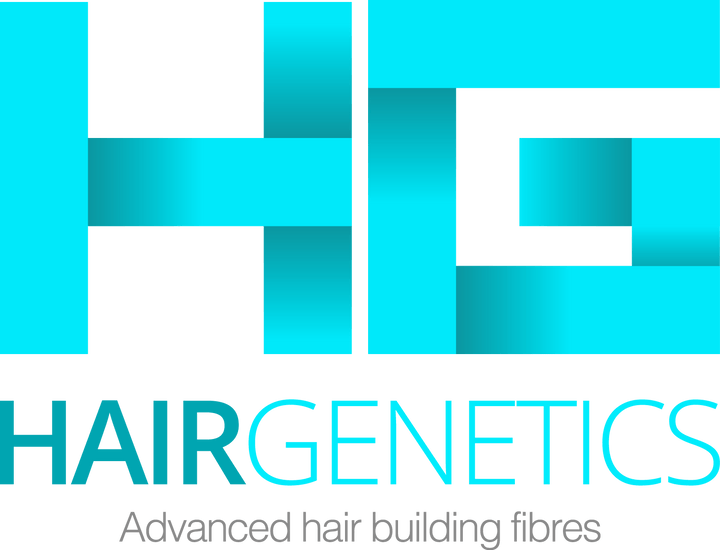 Hair That Looks Up To 20x Thicker With Just One Quick and Easy 30 Second Fix
Arguably the greatest dermatology break-through for females since Botox. The NEW HG hair fibre formula combines three bio-natural ingredients which can help your hair look thicker and fuller while bringing back your hairs natural smooth, shine and glow.
Before

After
Secure Your 30 Day Supply of HG Fibre Today
Erase the look of thinning hair without having to cover it up or risk cosmetic surgery. Simply get your 30 DAY SUPPLY of the HG Hair Fibre treatment for just £12.99 and FREE delivery.
Order today to get A 30 DAY SUPPLY of the HG hair fibre treatment and FREE UK DELIVERY.
This special offer is being made on a first come first served basis, while supplies last to introduce you to the NEW HG Hair Fibre treatment, the "#1 breakthrough that makes thin hair look thick again!"
1 Minute A Day Is All You Need To Transform Your Hair
Rachael Explains Her Hair Loss Experience
Tests show when HG fibres are used they:
✓ Diminish the appearance of thinning by up to 97.9%
✓ Increase the thickness or each hair by over 23.2%
✓ Decrease the look of patchiness by 81.3%
✓ Reverse the signs of hair loss by up to 99.87%

Notice the patchiness and large area of thinning around the parting. However, immediately after an application a you can visibly see a fuller, thicker head of hair. As though years of follicle slow down has magically been reversed.

A deep receding hairline can be seen all the way from the forehead back to the crown. Yet with just one application of HG a fuller, healthier and younger looking texture is clearly visible.
A Dermatology Specialist Explains

Jackie Tomlinson, Alopecia UK spokesperson and a dermatology specialist at Addenbrooke's Hospital in Cambridge, says society explains how this can be such and important part of how you feel and look:
"For women, there's a social stigma attached to going bald, Hair loss can affect your sensuality and how you perceive yourself. There are usually emotional trials and tribulations when it happens."
"Some women question whether their partner will still love them. I've known others become socially reclusive and give up enjoyable activities like swimming and going to the gym, because they can't bear using the communal changing rooms for fear of their hair loss being discovered."
Let's Fast Forward 30 Days In The Future
Say goodbye to covering up with hats, scarves or bandannas, and once again style your hair the way you want, when you want.

Say goodbye to any and all worry about hair loss from hormone imbalance, instead look in the mirror and feel confident that your hair looks as good as it did, 10, 20 even 30 years ago.

Say goodbye to visible bald spots or clumpy patches and finally enjoy a full head of natural looking healthy hair in just one application.
Imagine Feeling Confident Again
Imagine your new freedom to go outside, swimming or even to the gym without a single hair falling out of place.

Imagine being able to look your best, all the time and every time, whether it's out with friends or at home with the family.

Imagine how confident you feel as you can finally step outside again without any scarves, hats or cover-ups.
Get Your's While Stocks Last...
✓ FAST APPLICATION
You can take at least 10 years off your appearance in just 30 seconds. That's how long it takes to shake on Hair Genetics Fibres meaning your daily routine isn't going to be affected.
✓ UNDETECTABLE
Some spray-on hair coverage solutions, you can spot a mile off. But Hair Genetics gives you the natural look that'll make people think hair loss? What hair loss?
✓ WIND, WATER, AND RAIN RESISTANT
Hair Genetics Advanced Keratin Hair Fibres hair solution is made just like the real thing. So it can resist the kinds of things that real hair has to handle all day – wind, rain, sweat.
✓ ATTACHES EVEN TO SMALL HAIRS
Worried that your hair growth might be too small for Hair Genetics to work? Our fibres have the power to attach themselves to even the smallest hairs, so you can give yourself that full head of hair look, even with minimal real hair remaining.
✓ LASTS ALL DAY, AND ALL NIGHT IF YOU'RE HAVING A LATE ONE
You want your hair coverage to look the same when you get home at night as it did when you left home in the morning, right? With Hair Genetics Advanced fibre technology, it will.
✓ EASILY WASHES OUT WITH SHAMPOO
Like we said earlier, there's very little need to change your daily routines with Hair Genetics. The fibres wash out with regular shampoo during your daily shower.
✓ 100% NATURAL INGREDIENTS
There's no applying anything nasty to your hair and scalp with Hair Genetics. It's a 100% natural solution.
✓ FREE SHIPPING
Shipped direct from the UK
✓ RISK FREE
100% money back guarantee
Frequently Asked Questions
Can you brush your hair after applying Hair Genetics fibres?

Yes! giving you hair a light combing after applying is fine.

Do you need to use an applicator pump when applying Hair Genetics?

No, it's really easy. All you need is to shake direct from the container.

Can you use hair gel or wax after applying Hair Genetics?

Yes, you can. Just apply Hair Genetics to dry hair and then style as normal.

Will it work on totally bald heads?

No, it needs to attach itself to actual hair follicles on your head. 

Do you sell refill packs?

Yes! They work out even cheaper to make sure you are looking great all the time.

Will I find colour to match my hair?

Yes! We sell Black, Dark Brown, Medium Brown, Light Brown and Dark Blonde. Whats more if we don't have a perfect match you can buy refill packs and mix your own colour!
Testimonials
Better/equal quality at MUCH lower price for real!

I have always used the more expensive hair fibres so was a bit wary about what the quality would be compares to the other much more expensive products. I was pleased to find no difference at all. The fibres are good quality will definitely be using them in future. Also very fast delivery. Excellent product!.

- Margo Stockwell

Better Than Sprays

I have used this product many times.
Probably best to buy the pot first then the refill bags to top it up.
It does a great job in covering up the thinning spots and is easy to apply and easy to wash out.

- Jayne

Simply the best

My hair has become quite thin in places but these hair fibres are great at disguising this. I wash and style my hair then sprinkle the hair fibres where I can see my scalp. It washes out when you next wash your hair or you can brush it out. However if left overnight it will leave some hair fibres on your pillow but I don't find that a problem. I'm no longer self conscious about my thinning hair when I go out!

Wonderful Stuff!

This product has been a Godsend for me! Great coverage for my thin edges and looks completely natural like strands of hair!! Doesn't run or come off on your hands and clothes. A little goes a long way. Price was excellent for quality.

It actually works

Have had product 2 weeks now and have deliberately held off reviewing until I'd tried it a few times . Basically it's a really fab hair thickener. So much better than the more expensive ones. As it's so inexpensive I use it every day , so my hair always looks thicker and no seeing through to my scalp. Very happy bunny.

- Val Mitchell

Brilliant Product!

I'm in my early 20s but have noticed my parting getting wider over the recent years. Other people even notice my balding. I have felt really unconfident about it lately, so decided to give this a go. OMG it is amazing. Works so well, easy to apply, makes my thinning hair look completely normal again with no sign of balding!! I feel much more confident again and will be buying lots more of this amazing product :)

Boost your hair without breaking the bank

This works a treat. Ive had several comments about how good my hair looks now that I've started using this product. It looks completely natural and gives me a lot more confidence. Cant recommend enough.

Go for it, buy it!

After using a similar product and not being entirely happy I thought I'd try this. I really like it. I lost my hair to graves disease and it's not grew back in places I'm so sick of worrying about it. I'm so conscious of it all the time. I now use this and miso happy with it. Given me my confidence back. I've bought a refill pack this time so it's even more affordable. Love it. Fast delivery. Little waste